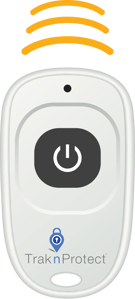 TraknProtect is an employee safety device (ESD) that provides real-time alerts via SMS, push notifications, desktop alerts, or email for housekeepers, maintenance personnel, and room attendants providing services in the guest room. An associated cloud-based application tracks false alarms and on-property safety calls, providing hotel management with tools to further enhance security.
The staff alert devices communicate to the associated cloud service via IoT-enabled Ruckus H510 access points deployed throughout a property. The Ruckus IoT Suite manages TracknProtect device onboarding, security and protocol translation, while acting as a gateway to the TraknProtect cloud application and dashboard.
Benefits:
Location Specific
Alert Updates
Low Cost
No Rewiring
Fill out the form if you are interested in learning more about how this product will enhance your property.