Reimagine the resident experience to make daily life simpler, healthier, and happier with K4Connect's interactive technology solution, K4Community. This groundbreaking platform designed specifically for the senior living industry integrates resident engagement features and enhanced communication channels into a single, comprehensive solution.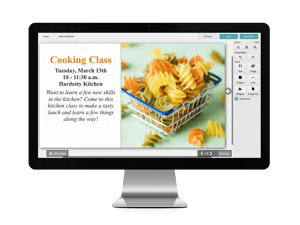 With K4Community, residents have the option to utilize AI-enabled voice technology to access a variety of features, including community news and events, a social feed, smart home features, games, weather, and more. This exciting digital amenity helps independent older adults better connect with family and friends, engage with their living community, and socialize with fellow residents all in one place on their smartphone or tablet.
Community News & Events Calendar
Community Social Feed
Smart Home Features
Communication Tools
Wellness Tracking
With streamlined, intuitive features for content, events, and communications, your staff is able to work more efficiently, giving them more time back in their day to spend on the care of residents. Additionally, collecting community-wide data delivers actionable insights for staff and operators, while allowing residents to maintain their independence via passive monitoring.
Allbridge delivers technology solutions to hospitality properties nationwide. Additionally, when you bundle your data, video, or voice services with Allbridge, you simplify vendor management, support, and billing to provide One Connected Experience for staff and guests.
Complete the form for a free demo.