The exponential growth in connected devices has put an immense strain on the complex infrastructures of commercial properties in recent years, especially multifamily housing complexes and senior living communities. Add in a pandemic to accelerate the need for hybrid workspaces and virtual communication, and many properties have experienced a technological nightmare.
As stated in the 2021 Commercial Real Estate Outlook article by Deloitte, COVID-19 accelerated the use of technology with property tours turning virtual, tenant communications converting to online channels and an influx of cloud-based collaboration and tools to lower in-house costs.
The increased demand for Internet of Things (IoT) devices and building automation technologies has expedited the critical need for an enterprise-grade converged network designed with optimal redundancy and security features. Many residential building owners now consider smart building automation systems a necessary differentiator to achieve optimal ROI where renters want reliable network access, enhanced security measures and ease of use throughout the property.
In an article by IoT World Today, Stephanie Fuhrman, managing director, global innovation at Greystar was quoted as saying:
"We haven't had the business case to put these systems in until recently. Because we have been able to put in a converged network that solves for multiple use cases, we're starting to get the return on investment."
Greystar develops and manages multifamily rental properties. With its burgeoning intelligent automation systems, the building can provide keyless entry to a building via a mobile phone. Building operators can access various floors within a building via an app, and in the near future, appliances will be proactively monitored for part failure.
"A connected building is a way to move from the way we've always operated our communities to what is expected today with 5G, Wi-Fi 6 and all the functionality you get when you deal with consumer-type companies," Fuhrman said.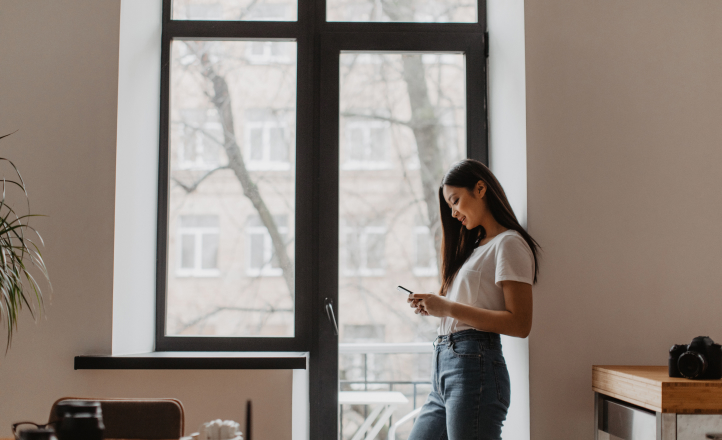 The ability for residents, tenants and guests to utilize a property's network and associated technologies undoubtedly impacts the user experience. Additionally, owners, operators and staff rely on building automation, property management systems, back-office applications, parking lot controls and security systems to maximize operational efficiency.
In response to the drastic increase in infrastructure demands to support the reliance on property technologies, owners, developers and general contractors of new commercial real estate investments should consider proper planning and design implications early on in the project to bring maximum ROI and differentiation in a highly competitive landscape.
Here are several key factors to consider when planning the technologies for a new property:
OPTIMIZATION OF SYSTEMS
The ideal time to start designing a strong foundation to support scalable technologies is early in the development planning process. Undoubtedly, building a hotel, multifamily complex or mixed-use development involves more technology complexity now than ever before with an average of over 30 systems that need to interoperate, making it a challenge to implement while staying on schedule and within budget. When the owner or the developer engages a complete property technology partner with design capabilities early in the planning phase of the project, there is a vast opportunity to optimize the infrastructure of the building and the performance of the systems.
Many providers offer individual point solutions; however, a complete property technology provider partners with your construction team to deliver professional new construction planning services from inception to completion to design, build and support an integrated, scalable ecosystem for all property technologies. They specialize in understanding the latest technology trends, system requirements and future demands to ensure maximum performance.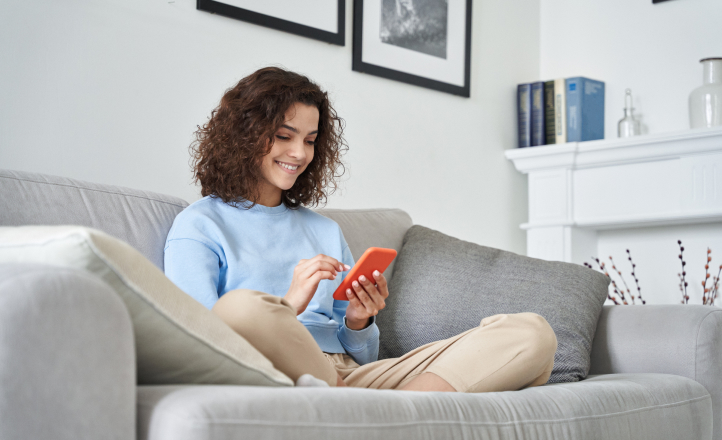 ABILITY TO MEET DEADLINES & STAY WITHIN BUDGET
Selecting a provider that can handle the design of the infrastructure and cabling—in addition to the installation of the technologies that run off the network—can make or break your construction timeline and budget. When a thorough technology planning process is followed, you can rest assured that no system is unaccounted for during the schematic design phase, systems are deployed with future requirements in mind and the project completes on time, within budget and with all architectural and functional needs met.
Additionally, proper planning and project management provides the interior design team with the opportunity to align the implementation of the systems with the aesthetic needs of the building, minimizing the risk of incurring additional expense or delays in opening. You also are able to eliminate the stress and potential timeline constraints of having to coordinate the deployment of multiple technologies by separate vendors throughout the various stages in the project.
MAXIMIZE RETURN ON INVESTMENT
By contemplating property wide end-user applications and services early in the development process, you can also reduce capital expenditures and ongoing operating expenses by centralizing your technology needs with a single partner who manages all technology needs from project inception through to ongoing managed support. Implementing these traditionally disparate systems as a fully integrated solution offers cost synergies of 15-20% in upfront costs when factoring in hardware, installation and configuration. Additionally, a reputable technology provider can advise building automation enhancements in the planning stage that can result in government incentives for added savings once implemented.
The most experienced technology providers offer a simplified, best-in-class technology stack coupled with comprehensive support and management infrastructure to enable customers to monetize their technology investment without having to build out costly internal IT support capabilities after opening.
SECURE CRITICAL NETWORKS
There are hundreds of applications that rely on the network to function, making it critical that the network is designed with all building automation, door locks, property security, parking lot controls, property management systems, in-room experience and back-office applications requirements in mind. As technology continues to advance, this list will continue to grow.
A properly designed and implemented converged network allows for easy future growth and flexibility as all network services reside on one physical network and are defined virtually, with VLANs, within that same physical network. Through routing and firewall policies, new devices and applications can be easily added to the network securely and with limited interruption to the current infrastructure. If additional ports or switching is required to deploy new devices or services, they can easily be added to the current backbone while maintaining resiliency and redundancy to allow the property to run with little interruption and without adding points of failure. The ability to grow the network as your building adds services and solutions provides a level of scalability not found in traditional network deployments.
Furthermore, many properties don't have the internal staff to provide ongoing support and maintenance for guests and residents, and onsite IT managers in these industries often find themselves stretched thin when keeping up with ever-changing technologies. Partnering with an expert in this area that is familiar with your system architecture and provides ongoing managed services not only ensures your systems are supported daily as needs arise from residents, guests and staff, but also provides you with a long-term resource when upgrades or refreshes are necessary.
So, how can existing properties with outdated infrastructure keep up?
Some providers offer technology refresh projects that can guide you through these complex integrations to maximize your budget, meet project deadlines and ensure the highest quality result. A unified technology package for existing properties can simplify the wide range of underlying technologies necessary for long-term success.
Refreshing a property's cabling infrastructure and consolidating technologies under one enterprise solutions provider can reduce costs and make it easier to ensure brand standards and compliance requirements are met. On top of that, your property will have access to experienced support professionals for all services, 24/7/365.
There are many options when considering providers, but there are only a handful of true industry partners who understand the technology needs of hotels, mixed-use and multifamily communities. Choosing a technology partner to guide you through the process—including scalable network design with optimal redundancy, uniform project management and installation and ongoing staff and end-user support—can save you time and money in the long-run, whether you are developing a new commercial property or upgrading an existing building.