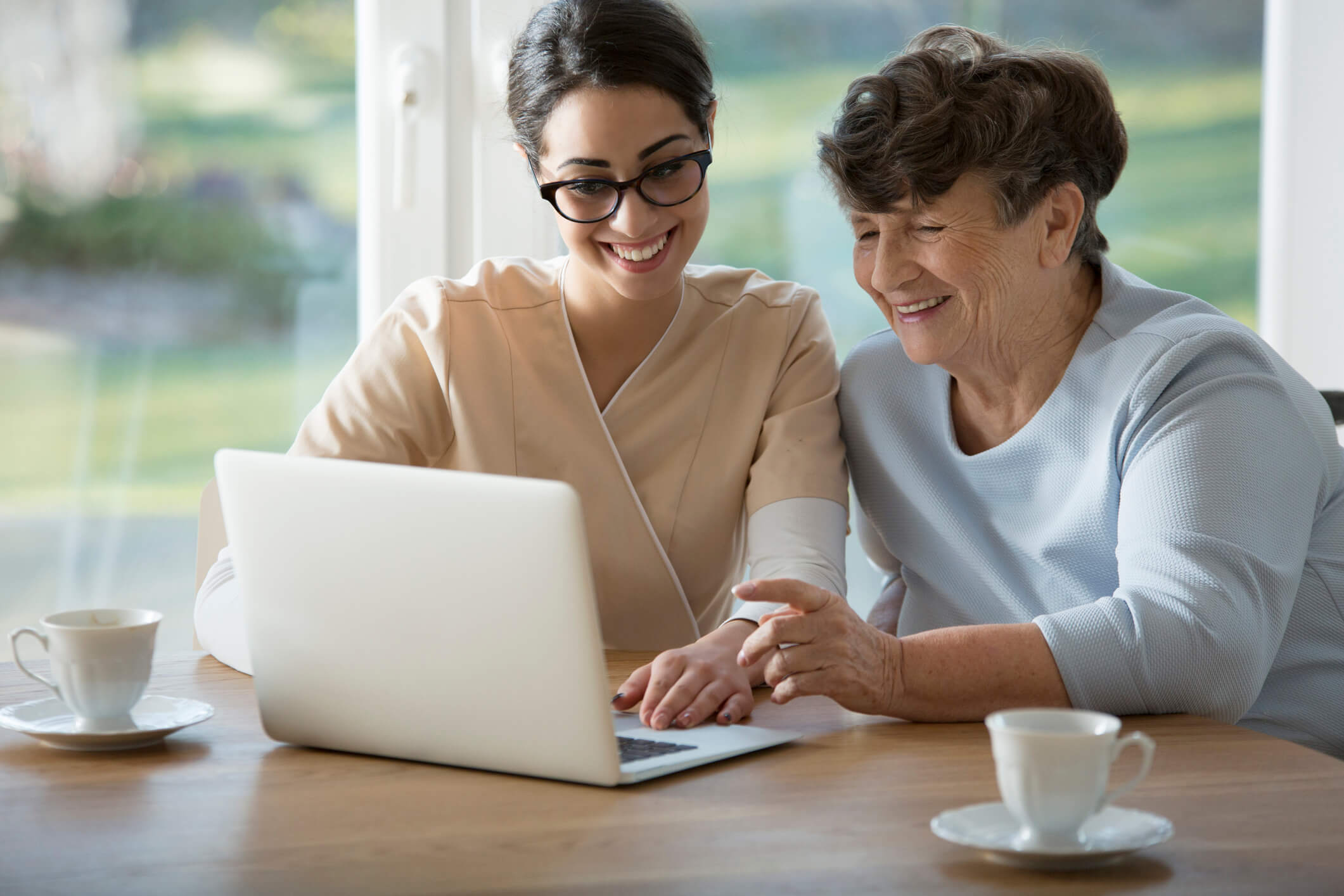 Not too long ago, a high-speed Internet connection wasn't a top priority for senior living communities. Fast-forward to today, and senior living communities are seeing reliable Internet become more important than ever. As COVID-19 continues to be a concern for seniors, staying virtually connected to loved ones is a necessity. Additionally, communities are seeing more move-ins from Baby Boomers and members of Generation X—and these groups are much more technologically inclined.
Because the goal of every senior living community is to make its residents feel right at home, it's more important than ever that these properties deliver modern digital experiences. In the age of mobile devices and ongoing connectivity, it comes as no surprise that Wi-Fi is one of the cornerstones of a home-like experience.
Implementing a new Wi-Fi network in your senior living community can seem daunting for many property managers. The last thing you want is to end up with an unreliable network that requires significant amounts of equipment or one that is incredibly difficult to manage. You also don't want implementation to be endless; you want your new network up and running quickly.
We review these considerations on what to look for in a new network and what to expect during implementation when you partner with the right vendor.
What to Look for in a New Wi-Fi Network for Your Senior Living Community
As you begin your search for a new managed Wi-Fi network, you'll quickly find out you have a lot of options to choose from. As such, you need to do your due diligence to understand what kinds of features the ideal network should have.
Here are four characteristics to consider as you narrow down your options.
Speed
You need a Wi-Fi network that delivers a seamless Internet experience to all users and devices across the community—which means you need to secure a high-speed bandwidth circuit to the property. That way, whether residents are watching Netflix on their iPads or FaceTiming with their families on their smartphones, the video will appear crisp without buffering.
Scalability
Your network should also be able to scale to accommodate the growing needs of all of your residents—not to mention their guests and your staff's operational system needs. As such, you need to look for a solution that supports an ever-increasing number of devices and is scalable enough to grow with your community by adding additional bandwidth on an as-needed basis.
Reliability
Your Wi-Fi network needs to be reliable so that your residents can use it as they expect to, and without it impacting your functional needs. If, for example, your network routinely has connectivity issues, your residents are unlikely to be thrilled and it can slow your operations. An easy solution to this problem is to look for a network that is built with failover and continuity in mind. With the right solution and provider in place, you can have a high-availability network that works as designed. And in the event it doesn't, top-notch support technicians are standing by to get the network back online.
Security
Security of personal data is often top-of-mind for many residents. You need a network that will keep resident data secure while also securing your business and patient data. You also need access control protocols in place to prevent unauthorized individuals from connecting to your network.
Once you've understood what features you need in your property's network, you might still have some concerns about what the installation process might look like. Next, we'll examine what you can expect during implementation when you partner with the right vendor.
What to Expect During Implementation of Your New Wi-Fi Network
Because your network plays such a critical role in the overall resident experience, it's critical that you partner with a company that will see your network implementation through from conception to completion. The best providers will have experience working with similar properties.
With that in mind, here's what you can expect during implementation when you partner with a leading vendor.
Site survey
No two properties are exactly the same. Experienced vendors understand this perfectly, and they will analyze your community layout and infrastructure to determine what your needs are (e.g., how much space you need covered and how much bandwidth you need). Instead of building everything from scratch, the right providers will leverage existing infrastructure wherever they can to reduce costs and extend your existing investments.
Design
After the site survey, the right vendor will then create a network architecture that is uniquely designed to meet the needs of your residents and operations. Every part of your network will be staged, tested, and certified before installation, giving you the peace of mind that comes with knowing your network is working as designed.
Installation
Once your network is designed, a project manager will oversee implementation to ensure a seamless transition. This individual will be there to answer any questions you might have and make sure that your implementation schedule is met. During this time, the project manager will ensure that all equipment is functioning properly. The technician will install the network equipment in the communication room, set up a central portal for network administration, and configure wireless access points, among other things.
Post-installation support
With the right partner and properly designed network in place, your residents and staff should have a seamless Internet experience. However, there may still be a few things that require vendor support for residents and staff occasionally. Not to worry: When you partner with the right network installer, you'll have access to 24x7x365 support with remote monitoring capabilities to ensure that—in the event of connectivity issues—support is available to resolve the problem as quickly as possible.
Ready to Install a New Wi-Fi Network at Your Senior Living Facility?
In order to delight your residents, make your senior living community stand out from your competition and enable operational efficiency, you need to have a Wi-Fi network that delivers an exemplary digital experience. Wi-Fi is now considered a must-have amenity for senior living properties. Working with the right provider that you can trust as a partner can ensure that your network is designed, installed, and managed properly as well as scalable to adjust to your needs as they evolve.
Editor's note: This article was originally published November 7, 2019, and has been updated for accuracy and comprehensiveness.