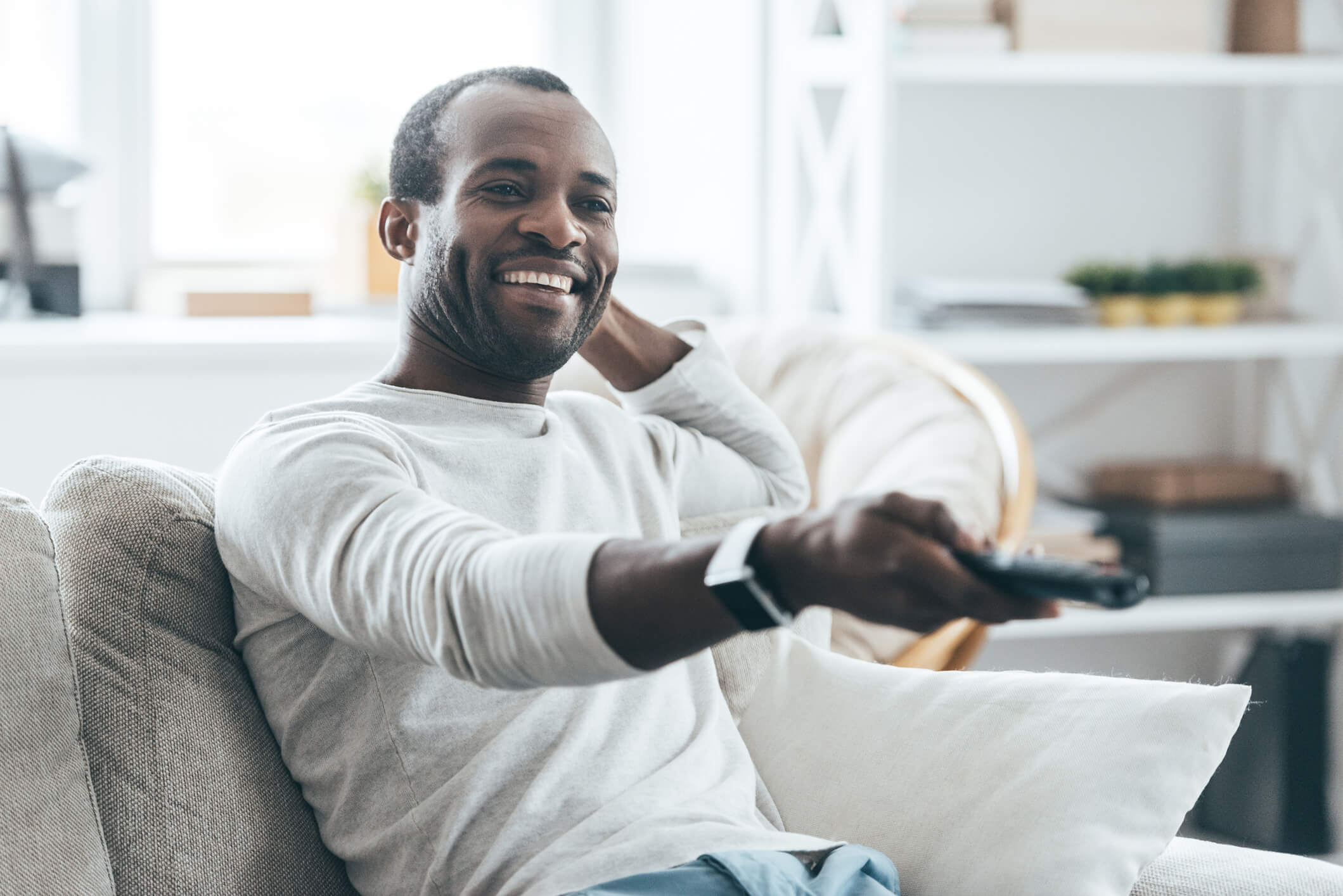 The rise of the Internet and the proliferation of high-speed networks have transformed the way people watch television and movies—and, by extension, have changed the way they consume content at hotels and other Hospitality properties. Thanks to the emergence of over-the-top (OTT) content and on demand streaming solutions, people can watch shows and movies at their own convenience, instead of relying on hardware technology such as a VCR or DVR.
The underlying technologies that serve up content have changed, too. One example of this evolution is casting, which means sending video content from your mobile device to your television using devices like Apple TV, Google Chromecast, a Roku Streaming Stick, or an Amazon Fire TV Stick.
Technologies Needed to Deliver On Demand Content and Casting
Implementing these casting solutions into your property requires an assessment of your property's current video setup. OTT and casting solutions require a fast, secure network, as well as appropriate video hardware that can support the content itself. Because of the bandwidth required to deliver a seamless video experience, a well-designed network is critical to the overall functionality of an IPTV solution.
With the right platforms and technologies in place, it is relatively easy to support OTT streaming and casting. Cloud-based applications for Hospitality-grade smart TVs, for example, eliminate the need for a set-top box. At the same time, there are set-top box solutions for non-smart TVs or integration with existing TV applications. No matter what your property's infrastructure looks like, there's a solution that can enable you to easily offer OTT content and casting to your guests.
Why Should You Offer OTT Streaming and Casting at Your Property?
Hospitality managers are increasingly incorporating on demand content and casting functionality into their properties to meet guest expectations. Guests want to be able to use the TV in their room the same way they use it at home—which includes being able to easily stream their favorite shows.
Beyond that, incorporating these next-generation offerings into your Hospitality property's portfolio can drive competitive advantage, putting you in a much more attractive light than your slower-to-adapt peers.
The Benefits of Implementing OTT and Casting Technology
In addition to improving the overall guest experience, streaming and casting technology delivers a number of additional benefits to Hospitality properties.
Managed access allows staff to monitor guest usage to ensure that there's enough bandwidth available for optimal streaming experiences. With the right underlying network infrastructure in place, properties can expect minimal impact on their network bandwidth when it comes to commercial applications.
What's more, utilizing a strong network from a reliable provider can give guests the peace of mind that comes with knowing their viewing histories and personal account credentials remain private. Leading solutions can automatically delete viewing histories after guests check out.
What Is the Best Way to Implement OTT and Casting?
Once property managers have decided to upgrade their offerings by adding on demand and casting to the mix, they can't just select any provider and expect great results. As with anything else, they need to make sure they partner with the right vendor. For the best results, look for IPTV solutions that allow for casting and streaming of popular apps. Additionally, make sure your solution includes cloud-based technologies to reduce load time and channel transitions so your guests don't become frustrated with a slow user experience.
When you choose Allbridge Entertainment, you get a number of features you'd be hard-pressed to find anywhere else, including:
One of the fastest cloud-based applications in the industry
Integrations with all major property management systems and guest service request platforms (e.g., HotSOS and ALICE) to provide seamless e-concierge for guest services and reservations
The ability to promote on-site services for additional revenue opportunities
A mobile app that brings the TV user interface to any mobile device, as well as the ability to use a mobile device as a remote
Customization and branding of the user interface
DIRECTV free-to-guest programming, with current and future programming descriptions accessible via the channel bar
An interactive programming guide
If you're looking for a solution that is compatible with your existing infrastructure, you may want to check out DIRECTV's new streaming service, the Advanced Entertainment Platform (AEP), which will be available as an add-on to Allbridge's COM3000 headend. This cloud-administered solution offers a number of benefits:
Free-to-guest live programming from popular networks, supports HD and 4K content
Completely customizable home screen, enabling you to promote your branding with a welcome screen, local weather, and a selectable default channel
Comes with set-top boxes that are easy to hide and an antimicrobial, infrared remote
No PMS integration required
Stays current by using the cloud to deliver updates
Provider handles remote monitoring and customization of the Home Screen
If your property has been relying on the same network infrastructure and video solutions for several years, it may be time to consider upgrading to more modern technologies and services. Adding OTT and casting to your property's suite of offerings is an easy way to do that—particularly when you partner with the right vendor.