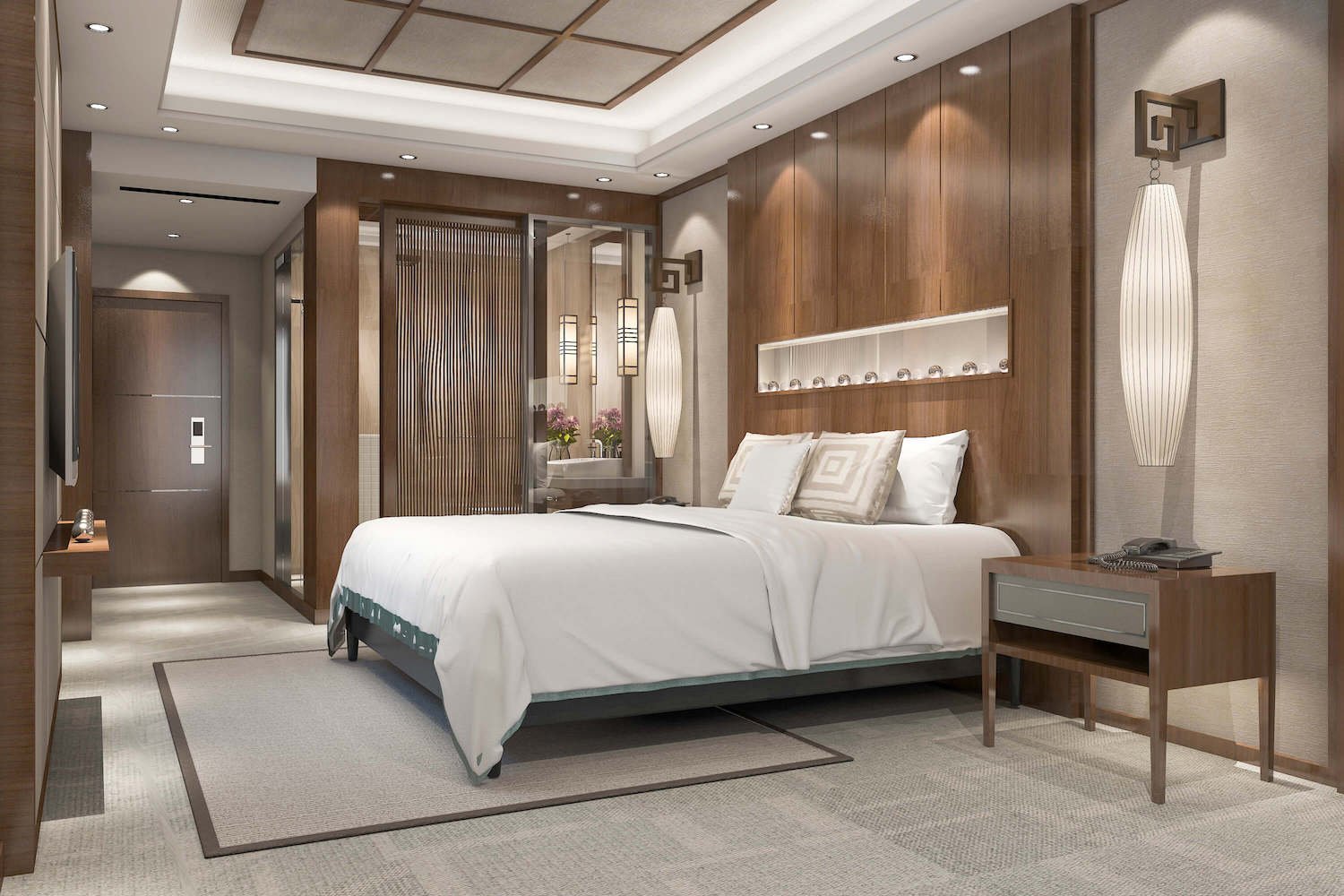 When you think about the latest technology in the Hospitality industry, usually things like high-speed Internet, Wi-Fi, over-the-top content, video, IPTV, and other similar technologies pop into your mind.
Though perhaps not as exciting as the above list, voice technology still plays a critical role in the guest experience. It might be faster to send a loved one a text message, but there's no substitute for hearing that person's voice on the phone. And when a guest has a question for Hospitality staff, they could send an email or walk down to the front desk, but being able to call someone up is much faster and more convenient.
Offering a top-notch Voice solution that delivers superior guest experiences requires providing modern features, such as voice assistants and voice search, to your guests. Your ability to provide this level of service starts with having the right equipment in place to deliver crystal-clear HD voice.
To this end, Allbridge continues to partner with VTech, the world's largest manufacturer of cordless telephones, headquartered in Hong Kong. This partnership enables us to ensure that your Hospitality customers are able to rest comfortably knowing that their guests have access to high-quality and dependable voice solutions made by one of the world's premier manufacturers.
The History of VTech
VTech engineers cordless phones and electronic learning products. Since 1976, the company has helped customers around the world solve their Hospitality needs through the use of cutting-edge telephony products. In fact, VTech introduced the world's first 900 MHz and 5.8 GHz cordless phones. Fast-forward to today, and VTech's portfolio features a wide array of offerings, including analog and SIP technologies and one- and two-line models.
To deliver even stronger experiences, VTech's phones are built with antibacterial plastic called Zeomic, which uses silver and other ions to prohibit the growth of fungus, mold, and other bacteria. This material helps reduce germs and decreases the likelihood that infections will spread from one person to the next.
VTech goes above and beyond to reduce its impact on the environment. For starters, all of the company's products are made with recyclable materials and a limited amount of plastic. What's more, the company makes sure that no mercury, lead, hexavalent chromium, cadmium, or specific types of flame retardants are used in the manufacture of any of its products.
Beyond that, VTech is a member of the Rechargeable Battery Recycling Corporation, a nonprofit that works to prevent rechargeable batteries from ending up in a waste stream. The company also tries to lead by example by reducing its own reliance on paper and recyclable materials in the office.
Enhancing the Guest Experience with VTech
Together, Allbridge and VTech deliver high-quality voice solutions designed specifically for the Hospitality industry that make your guests feel right at home. In addition to offering exemplary voice experiences, VTech's equipment also provides a number of other benefits, including:
USB ports that enable guests to charge their own smartphones and other mobile devices
Remote guest service key management for SIP phones
Customizable faceplates and guest service keys that enable Hospitality properties to highlight the services and amenities they offer
Redial memory that is automatically expunged after 15 minutes to ensure guest privacy (e.g., if a guest makes a call before they leave, staff won't be able to hit redial to find out who they called)
Ergonomic design that ensures bulky hardware doesn't clutter each guest room
Extended warranty options to give you the peace of mind that comes with knowing you won't have to move to yet another phone system in the near future
Prior to selling any product line, VTech puts each phone through rigorous testing to make sure that it can maintain the company's high standards. For example, VTech runs high-humidity tests to make sure its phones can withstand hot temperatures. The company also runs keyboard reliability tests to ensure that guests won't have any problem navigating the hardware.
Is It Time to Upgrade Your Property's Voice Capabilities?
If your Hospitality property has been relying on the same voice technology for several years, it may be time to look for a new solution.
When you choose Allbridge and VTech, not only do you get access to our high-end installation support, but you also get to experience the VTech commitment that includes post-sales support. To ensure its customers succeed, VTech's technicians follow up with each deployment to make sure that they are getting the results they expect.