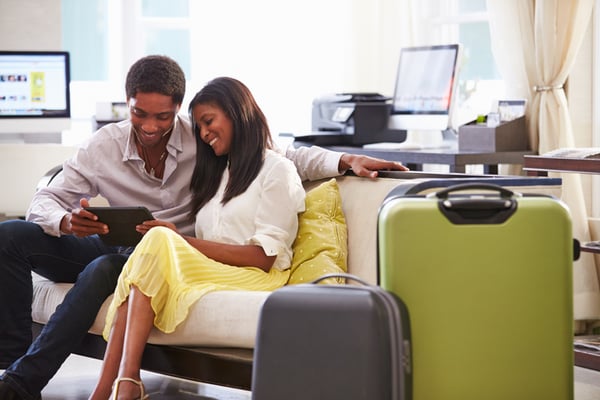 Whether you manage a national hotel chain, own an independent hospitality property, or oversee a vibrant senior living community, you need to ensure your guests and residents have access to a fast internet connection that meets their expectations.
Your property's network has an enormous influence on the guest and resident experience. It is critical that your guests and residents are able to easily and quickly access content on their devices whether in their own rooms or in a common area.
Allbridge and Ruckus have joined forces to solve these challenges for hospitality property owners and senior living community administrators. Together, the companies deliver end-to-end connectivity through a powerful Wi-Fi network that's easy to install, easy to manage, and easy to use.
Property managers who choose to partner with Allbridge and Ruckus will enjoy a number of benefits.
1. Secure connectivity throughout the property
Together, Allbridge and Ruckus deliver a secure network that offers robust user experiences across large hospitality properties and senior living communities. The solution delivers high performance and high availability—data rates up to 1,200 Mbps are available.
The network has several built-in security and usability features. For example, network administrators can manage users on an individual basis to ensure no one is using up too much bandwidth.
What's more, visitors are required to agree to the Terms of Service of your network before using it, further mitigating potential risks. The network is also protected from unauthorized users; guests will need to be authenticated before joining.
Finally, individual users have the ability to set their own privacy configurations, enabling them to protect their data as strongly as they'd like.
2. Cloud management capabilities
Instead of needing to visit each individual guest or resident room whenever there's a network problem, Allbridge and Ruckus provide property managers with cloud management capabilities that enable them to make adjustments remotely. This saves time and strengthens the user experience.
The cloud-based nature of the network accelerates and simplifies deployment because new users can be onboarded into the system quickly. It's easier to manage bandwidth, too, and any problems that may materialize can be handled in less time.
Allbridge and Ruckus also enable properties to feature custom, branded splash pages that relay critical information to guests and residents—such as local weather data, community events happening that day, and any information specific to the property.
3. Advanced hardware and design
Allbridge and Ruckus provide enterprise-grade network solutions that are engineered to comply with the latest industry standards and feature complete coverage system design. The networks are also future-proofed because they are built with scalable architecture that can accommodate your property's needs today and in the future.
The solution features multiple access points that can be managed as a single network, further improving performance. Guests and residents will enjoy the network's flexible gateway options that enable administrators to customize user portal pages to their exact specifications, delivering a personalized experience every time.
4. Premium support services to resolve issues quickly
Remote monitoring capabilities enable administrators to keep their eye on the health of your network. Allbridge uses diagnostic tools to troubleshoot issues remotely, detecting and resolving problems before guests even become aware they exist.
Allbridge and Ruckus also deliver ongoing network maintenance to ensure your systems are working as designed. In the event you can't figure out how to solve a problem internally, trained IT professionals are available 24/7 to manage and remediate issues—so you don't have to worry about incurring extended downtime.
To have satisfied guests and residents, you need to have a powerful network that delivers a seamless technology experience. The Allbridge and Ruckus partnership ensures your property can provide a quality connection with reliable equipment.