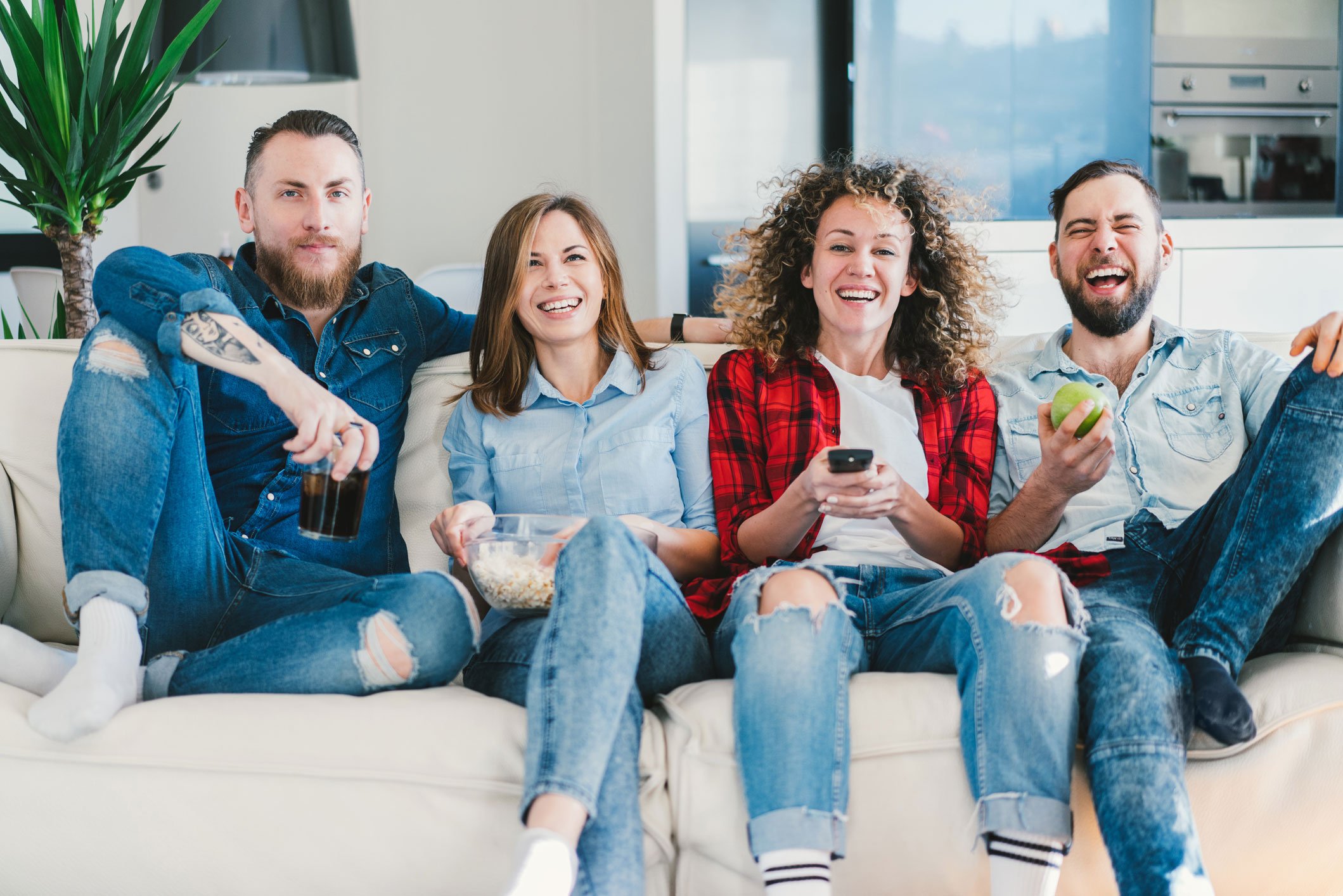 "Cable TV is dead."
We have all heard this statement, and we've seen articles building up the 'cord-cutting revolution.' Consumers are absolutely cutting the cord from traditional television in large numbers, and students maybe even more so. However, while we may not be watching TV in the traditional methods as much, statistics show that we are consuming as much video as before, if not more.
In a study done by Student Monitor LLC in 2018, it was found that students are watching nearly 15 hours of video per week with over a third of that offline (television service), and in a study done by Comcast on student viewing habits in 2018, they found that 44% of total video consumption was live TV.
This brings us to the question – should you still provide cable TV as an amenity at your student housing property? You know your residents are likely relying heavily on streaming services, but what will happen if you cut out cable TV?
Here are some factors to consider so that you understand the options available before you pull the plug at your community:
TV Solution Type & Maintenance
The type of solution being provided plays a large part in how it is utilized and valued by residents and can also be of concern for management. Students want high definition (HD) programming, and an easy- to-use interface. Most managers seem to agree that they don't want set top boxes in the units, and most importantly, they want a robust system that doesn't require constant attention. This is easily accomplished with a customized headend system to deliver receiverless HD. Additionally, you should select a provider with remote monitoring and 24/7 x 365 support so your staff can focus on other internal IT priorities.
Streaming
Up until recently, streaming solutions have only been consumer direct, but options are beginning to surface for bulk service, like the new Philo solution available through Allbridge. Solutions like Philo can be a great option for properties considering scaling back their TV amenity, while still giving residents a quality streaming option. It's important to note that many streaming solutions currently available and coming to market soon are likely not going to be a perfect direct replacement for traditional TV and will take time to fully mature over the next few years.
Channel Selection
The channels selection you provide is a key part of the cost and value to residents. However, with students relying on streaming services for most video content, the need for properties to provide expansive channel lineups is probably a thing of the past. The primary focus of the channel lineup should be content that streaming services like Netflix are missing—local networks, news, and sports networks.
Keeping up with the Competition
Perhaps one of the most important factors we hear from community managers is that while they might be considering cutting the cord, they are worried about losing ground to a neighboring property that is still offering linear TV as an amenity. In many markets, the competition between communities for residents is tight, and not offering TV service could put your community as a disadvantage. In a world of keeping up with the competition, nobody wants to fall behind.
Internet & Wireless Network
Wait, how did internet service become a part of this conversation? Considering that most residents are streaming now, hopefully you have a managed wireless network in place capable of handling the current load. However, if you do decide to cut the cord, your bandwidth requirement and network traffic will increase significantly, given that the only option for residents is to stream online - so make sure to assess your network hardware and bandwidth to ensure you can handle the additional traffic.
The Cost Factor
Undoubtedly, cost is a huge factor in determining what amenities you want to provide at your property. With other providers and especially cable companies, prices vary wildly and can be a big detriment to the property NOI. When you opt for a national satellite provider such as DIRECTV, you can take advantage of a published national rate card that offers consistent pricing regardless of location. Additionally, Allbridge offers DIRECTV options at a low cost per bed making it an easy decision to keep—packages as low as $3 per bed per month.
Considering the factors and thoughts above may make it easier to determine what works best for your business. Additionally, talk to a trusted provider with years of experience in providing technology solutions to similar properties to help you make a sound decision about the services you are providing.
Allbridge is one of DIRECTV's largest integrator for commercial properties and currently delivers video solutions to more than 4,300+ properties nationally. Additionally, we provide services to another 3,000+ for data networks and voice systems. With customized solutions to specifically meet the demands of student housing properties and their residents, Allbridge will design and implement a solution that will support your business needs. Additionally, we provide 24x7x365 customer service, remote monitoring, and a full parts and labor warranty ensuring that your residents enjoy the reliable, robust connectivity and entertainment they expect.