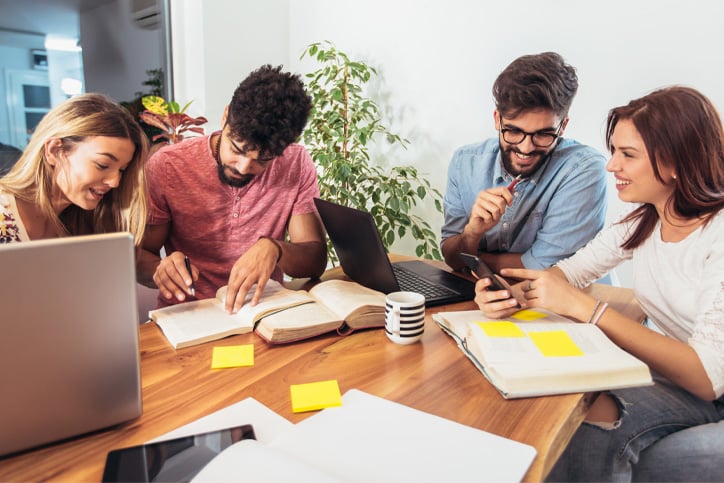 Students have options when it comes to where they reside while attending a college or university, and often features and amenities have a big impact on their choices. A recent study by Student Housing Business (SHB) noted that students consistently rank Wi-Fi as one of their most desired amenities, right along side of parking and laundry (SHB, Nov/Dec '18). Imagine that – students rank reliable connectivity as high as parking and laundry convenience!
What if student housing operators were as intentional with their wireless network as they were with parking spaces and laundry planning? The result would be an enhanced experience for student residents, which would deliver tangible value through optimal resident satisfaction, an increase in renewed leases, and higher occupancy.
What Students Want
Students want reliable, uninterrupted Wi-Fi connectivity on all their devices. So what should student housing owners and operators look for to deliver on or even exceed the student's expectations?
The Problem
For many communities, the challenge is that a poorly planned solution is in place as opposed to not having one at all. Wired services often offered by the large cable operators leave the final piece of the experience up to the resident as they try to implement their own wireless router, which usually results in a substandard wireless experience and finger pointing to assign blame.
Even wireless solutions can pose equal frustration due to inefficient access points and bad placement, resulting in bottlenecked bandwidth and faulty Wi-Fi coverage. Imagine a community with not enough parking capacity or washing machines that regularly had to be stopped and restarted mid-cycle because they quit working. The frustration would drive residents to move out.
An Experienced Partner
An excellent technical design is paramount to a great Wi-Fi experience for residents. Robust wall-to-wall wireless coverage doesn't happen by accident. It generally requires in-unit access points paired with the right infrastructure. Custom onboarding solutions make for a seamless experience gaining access and enabling multiple devices. For the operator, cloud-based monitoring and online tools are a necessity. Additionally, with the right solution, operators have the ability to monetize their investment through tiered offerings to residents. Truly, a poorly designed technical solution might be as bad as not offering one at all.
A Reliable Partner
It's important to find a partner that not only can provide the right solution, but one that can also deliver on that promise and then support it over the next three to five years. There's nothing worse than unmet expectations, especially when you're locked into an agreement – both operators and residents can attest to that! Fielding Internet trouble calls in the leasing office isn't productive or ideal for your staff or residents so ensure that you have a provider who can provide support for everyone, 24x7x365.
Offering Wi-Fi as an amenity in your student housing property can deliver tangible value to your community through increased resident satisfaction, but there are challenges along the way. Finding the right partner will ease the transition, eliminate risks, and end the frustration that comes through poor service.