Over the past 10 years, Millennials (individuals born between 1980 and 1995) have been the primary target for hotels and student housing communities alike. Many hotel chains have launched minimalist brands to appeal to this population, and student housing developers have tailored their design concepts to be Millennial-focused with minimalist, modern features, co-working spaces, and open-concept lounges.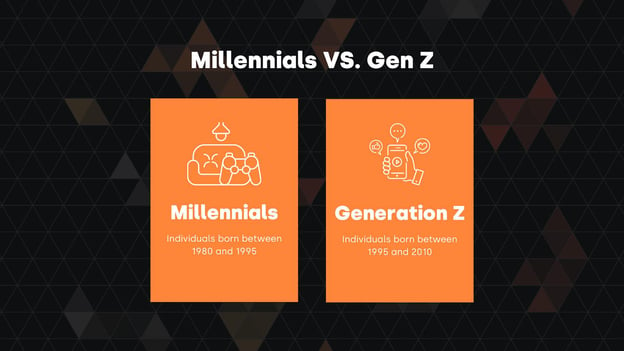 Millennials are now becoming less of the focus and Generation Z (individuals born between 1995 and 2010) is making their way to student housing properties and hotels. To prepare for the generational shift, property owners and operators should understand the main differences between these groups to align with this new age of clientele that makes up almost one-quarter of the U.S. population with an estimated 74 million people according to Forbes.
In the post Gen Z Renters: What You Need to Know, author Dawn Macri explores the fundamental differences between these Millennials and Generation Z:
Though often bucketed together with Millennials, Gen Zers are different. The primary difference between these two generations is their relationship to technology. Gen Z relies more heavily on the internet and social media to make purchasing and lifestyle decisions than Millennials. Whether it's a group chat with family or a sponsored YouTube video, Gen Z knows how to leverage technology to find the information they need.
Additionally, Gen Zers have an increased need for a personalized and engaging experience, and they expect more from technology.
Technology has also shaped Gen Z's expectations of personalization. They can stream almost any show, movie, or song in seconds. Media platforms allow them to build their own channels and playlists, giving them control over what they see and hear. Show that you're paying attention to who Gen Z renters are as individuals by including questionnaires on your website. You can stick with basic questions such as: "how do you want to be contacted?" or get more creative with a quiz that locates their ideal property based on the amenities they want most.
Gen Zers are true tech natives. Their immersion in technology far eclipses that of Millennials, with apps and the internet guiding many Gen Zers' decisions. Because of this, their expectations of technology are high, so make sure your property supports the fastest internet speeds available in your area. While updating your building's internet, don't forget to increase your website's internet speed and step up your social media game to bring in more Gen Z renters.
In the post Is Gen Z Different from Millennials?, the author references the changes from a technology standpoint, and also makes note of several other differences.
Whereas most Millennials can remember what life was like before smart phones and Facebook, which only became prominent around 2008, and probably also experienced 'dial-up' internet, floppy disks and cassette players, Gen Z was practically born with an iPhone in their hands. Thus, they are even more avid followers of social media than Millennials. Indeed, according to Expedia's recently published study, entitled, "A Look Ahead: How Younger Generations Are Shaping the Future of Travel", 84% of Gen Z individuals attest to being influenced by social media, as opposed to only 77% of Millennials.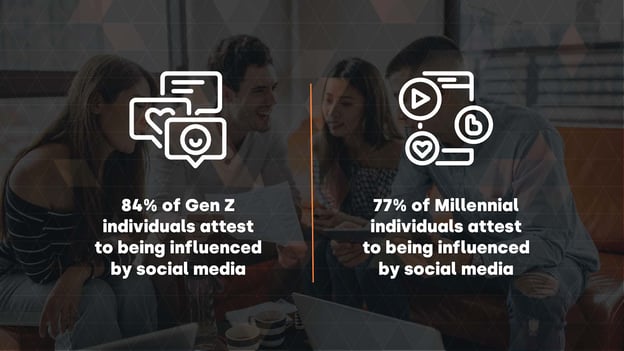 While it is tempting to target Millennials and Generation Z with the same strategy - and in some ways the same tactics may be appropriate - it is important to note the differences so that you are prepared with a game plan on how to attract and retain the new demographic segment.
If your network is having issues with maintaining the demands of Millennials, it will undoubtedly have trouble supporting the technology needs of Gen Zers. Having a robust Wi-Fi network with ample bandwidth available is a necessity. Additionally, the expectation of endless entertainment options at their fingertips, including a reliable streaming solution, is critical to your property's success.
To learn more about how to prepare your property for the future, contact Allbridge to discuss which of our scalable data and video options will best meet your needs.