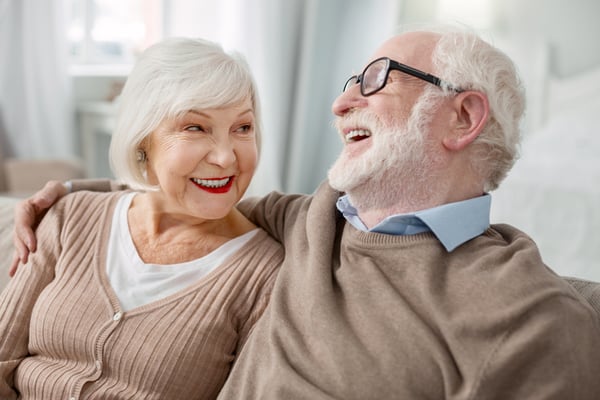 A modern senior living television system makes the residents at your community feel right at home. If your property has relied on the same television services for a while, it may be time to upgrade your system. With the right solution, you'll be able to improve your offerings considerably while lowering your costs and enhancing your residents' experience.
Your senior living television system is a critical part of your operations. As such, you need to do your due diligence and survey several solutions to figure out which one makes the most sense for your property.
Keep these four tips in mind as you narrow down your search for the perfect solution for your property.
1. Figure out which features your new senior living television system needs.
First things first: What features does your new system need to have? Here are some questions you'll have to ask yourself:
Do you want to maintain separate networks for your video and voice needs? Or do you want a single unified system that can deliver multiple services over a converged network?

Do you want a traditional cable TV package? Are you interested in scalable system that will allow for future enhancements such as over-the-top content with streaming capabilities?

Do you want a set-top box in every room? Or do you want a system that doesn't require a ton of extra hardware?
You'll also want to figure out whether you want a traditional cable channel lineup or the ability to choose channels a la carte. Other considerations include features such as DVR and recording live TV, whether you need a welcome screen that displays messaging about community events and local weather, and whether residents should have upgrade options (e.g., paying for HBO).
2. Determine how much implementation time and downtime you can afford.
Different providers have different timelines. Because a television system is so important to the guest experience, you can't afford to have your system offline for several days or even weeks.
When searching for a new senior living television solution, you'll need to figure out what level of service you need.
Some providers just sell equipment. Others provide end-to-end senior living television solutions, overseeing projects from conception to completion—including installation and ongoing support.
Today's leading providers are also able to leverage your existing infrastructure to make the installation process that much smoother and more cost-effective. There's less downtime, so your residents won't have to deal with an extended outage.
3. Consider the level of technical expertise the ideal provider would have.
If you truly want to transform the resident experience in your senior living community, you need to partner with a television system that has the technical know-how needed to deliver a spectacular product.
Look for providers that utilize a variety of enterprise-grade communications solutions—such as fiber, T1, DS3, and Ethernet. That way, you know you're partnering with a company that has the agility and expertise needed to custom-design a system for your unique property.
4. Look for vendors that offer comprehensive customer support services.
In the event your system goes down or isn't working properly, would you have the resources on hand to rectify the problem internally? Or would you need to call in a hired hand?
The best senior living television system providers will not only install your solution, they'll also help you solve any problems that may occur whenever they materialize, thanks to 24/7/365 customer support. Partner with the right company, and help is always just a phone call away.
You may also be interested in a provider that offers remote monitoring capabilities, which means you'll receive notifications of issues before they become problems. That way, you can fix them without your residents even becoming aware of the situation. Finally, leading vendors also offer lots of resources that help you solve common problems on your own—such as troubleshooting videos and guides.
By understanding which video features your community needs, figuring out how much downtime you can afford to incur during implementation, and assessing each vendor's technical expertise and customer service offerings, you can make your search for the perfect solution that much easier.