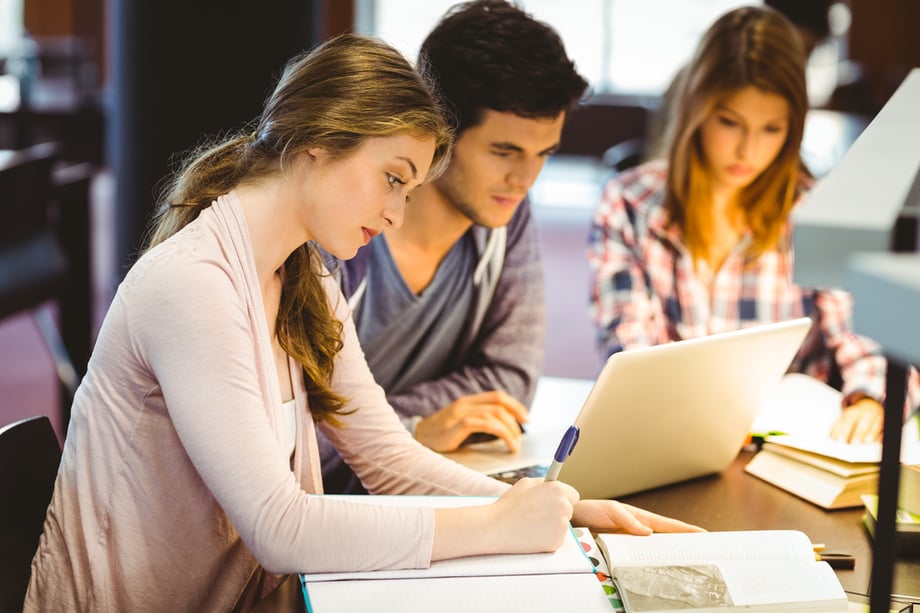 In a recent interview with Forbes, Pierce Education Properties founder Fred Pierce stated that "the future of student housing is going to be driven by technology, the way we interact with our world, and an increase in college bound students."
The insightful part of this statement isn't just that technology is going to play a major role in student housing, it's the next words that carry the impact - "the way we interact with our world." Most anyone could look at student housing, which is being occupied now by digital native Gen Z, and state that obviously technology is going to continue to grow and impact this market. But technology just for the sake of technology isn't advantageous to student housing operators, nor is it particularly attractive to today's student residents. After all, if it was, you'd be seeing each lease come with an Internet connected crockpot or toaster. It's the technology products that truly impact "the way we interact with our world" that will have the largest effect on student housing.
So what's coming next and what should you keep an eye out for in student housing?
Smart Home Technology (IoT)
Smart Home tech and IoT devices are obviously one of the first things that come to mind when it comes to technology, as highlighted in this NAA article. So far, access controls have mostly led the way, with thermostats not far behind. Why? Because those features offer increased property efficiency and can deliver an ROI for operators, rather than just offering shiny new tech to residents. Most importantly, the solutions that will own the market are going to be those that integrate and bring various IoT pieces together. Look for these solutions to continue growing their reach in student housing, especially as the integrations continue to grow for various manufacturers to work together.
Voice Automation
Voice is one of the most convenient ways to interact with technology, it doesn't require anything other than speech. The boom of voice devices on the market for Amazon's Alexa, Google Assistant, and others over the last couple years make it clear that this technology is going to continue to have a big impact. The use cases for student housing are there, as St. Louis University has shown recently with their placement of 2,300 Echo Dots in student living spaces. A software enabled voice automation solution at your community could enable residents to easily make work orders through voice commands, find about community events, bridge the gap with University and Res Life through events/schedules, as well as play music and other basic voice directives. It can be expected that voice automation will gain some traction in the near future.
5G and DAS
5G has been the latest buzz in mobile technology and has created quite a lot of talk. 5G technology will have a monumental impact on the speed of our connections and the way devices and applications communicate. However, it's clear that 5G is still in its infancy, and its limitations with range and in-building coverage have been made known. The biggest challenge for student housing operators is going to be in building reception – when 5G speeds become the mobile standard in another year or so, residents are going to expect to be able to carry those same speeds indoors with their mobile device. A distributed antenna system (DAS) can be installed to enhance coverage, and will be come more prevalent with the onset of 5G.
The Staple for Technology
In the previously mentioned interview with Forbes, Mr. Pierce stated:
The first [amenity], which I would call a staple, is state-of-the-art technology. You have to have very high-speed Internet service, or you're not catering to this generation. Wireless is also the standard.
Mr. Pierce is right. All the technology that is going to drive the future of student housing requires the staple of building-wide, robust, high-speed Internet to keep it all together. Bring-your-own-router and/or cable modem solutions aren't going to cut it – student housing properties are going to need a unified managed Wi-Fi solution in order to take advantage of the solutions of the future. Without it, you can't centrally manage thermostats and access controls, or deploy other enterprise wide solutions.
Allbridge is a converged networks integrator and provider of managed Internet solutions to thousands of properties nationwide. To learn more about how to upgrade the network at your property to support the growing technology needs of residents, contact
Allbridge
.