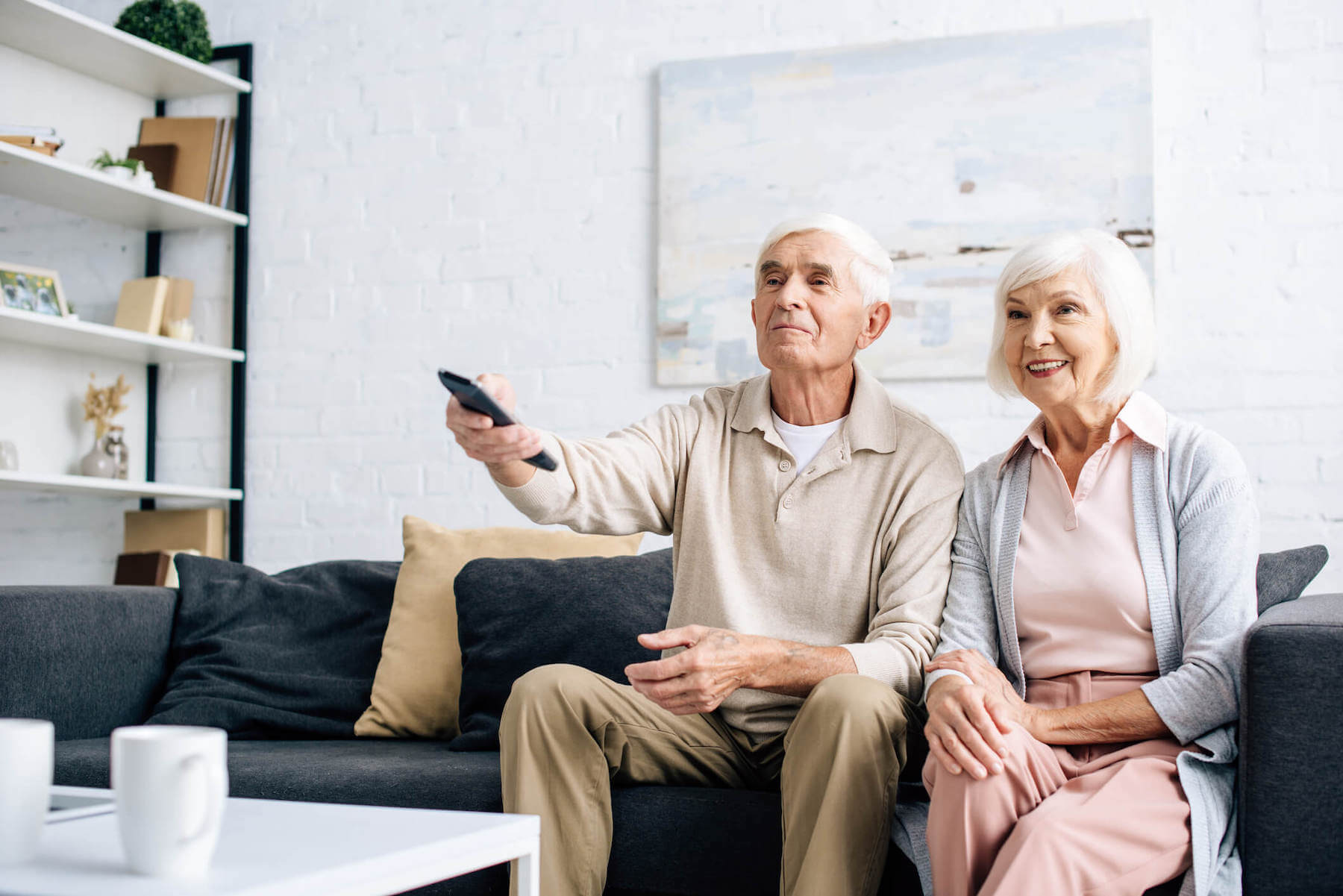 As the manager of a senior living property or skilled nursing facility, you're focused on doing everything you can to ensure your residents are comfortable in your community. One of the more streamlined ways to accomplish that is to offer your residents television services that mimic the experiences they've grown accustomed to in recent years.
Healthcare television services have come a long way in a short period of time. In the past, property managers were only able to offer local network TV channels to residents. Before long, that grew to include standard definition (SD) cable—which was a considerable upgrade at the time. However, in the era of high definition (HD), 4K, on-demand, and streaming services like Netflix, Roku, and Hulu, traditional cable TV no longer cuts it for many forward-thinking senior living properties.
In response to this increased demand, a number of new and exciting television services have been brought to market. These high-tech video solutions deliver several benefits to Healthcare properties across the country—all of which add up to a more engaging resident experience. With that in mind, let's take a look at how traditional cable television stacks up to more modern Healthcare television services.
A Slate of Channels vs. Customized Content
Traditionally, when senior living managers wanted to upgrade their television services, they'd purchase a local cable subscription and give residents access to the channels that came with it. That could mean a resident would have access to upward of 239 different channels. That sounds great, but given that the average person watches only 10-12 channels, it can result in wasted opportunity. At the same time, traditional cable packages didn't offer many opportunities for customizations. What managers saw out of the box was basically what they got.
Fast-forward to today, where video solutions have evolved to enable residents to access the content that they want to access—and, in some cases, right when they want to access it. Healthcare properties can customize an à la carte base channel lineup with access to hundreds of popular HD channels from DIRECTV. They also can include package upgrade options for residents who may want access to premium networks. Leading systems also enable properties to add a custom community channel to relay information about upcoming property-specific news and events.
Complicated Equipment vs. Simplified Solutions
For years, cabled video solutions have been the main source of programming delivery for senior living communities, and that remains true today. That doesn't mean that delivering cable services requires bulky equipment. And it doesn't mean that your technicians must perform significant in-room maintenance when systems run awry, either.
Leading senior living communities are choosing to install modern video solutions that enable them to provide HD content without cluttering up rooms with set-top boxes. That way, guests are able to watch hundreds of HD channels without having to deal with complicated and unsightly equipment. The right video provider can offer remote monitoring services to reduce outages—and often prevent them before they occur—all without a technician having to step foot in any resident's room.
When choosing a solution for your property, prioritize simplicity over complicated systems. The last thing you want is your residents to get frustrated figuring out how to navigate their video system—or a system that takes up your staff's time. Last but not least, you may also want to consider looking for a provider that's positioned to stay on the cutting edge of senior living technology moving forward. For example, a provider that has cloud-based video services in its portfolio may be a good fit.
Dealing with a Local Provider vs. Dealing with a National Provider
Typically, when you deal with a traditional cable company, you're dealing with a local provider that has a stranglehold on the geographic market. They know they have your business and they more or less operate accordingly. In many cases, getting locked into ever-increasing prices is the norm. When the system isn't working as designed, you will likely need to wait for a technician to come by when their schedule permits.
When you move to a newer video solution, however, you gain access to a national provider that offers consistent pricing regardless of your geographic region. With a custom engineered solution designed to meet the needs of your business, you can upgrade to a solution that can keep pace with your property's growth.
As an added bonus, leading Healthcare television services vendors also offer remote monitoring and 24/7 support—giving you the peace of mind that comes with knowing your network will work properly throughout the year.
Ready to Take Your Healthcare Television Services to the Next Level?
As you can see, reevaluating your Healthcare television services can uncover several benefits to upgrading your solution. In addition to enhancing the resident experience, an upgraded solution comes with the benefit of modern technology that's much easier to install and maintain than traditional systems. Beyond that, you don't have to worry about getting nickel-and-dimed by a local provider that knows you don't really have that many other options to choose from.
To learn more about what your community can do to drive competitive advantage and keep smiles on your residents' faces, be sure to read more in The Technology Roadmap for Senior Living Communities.