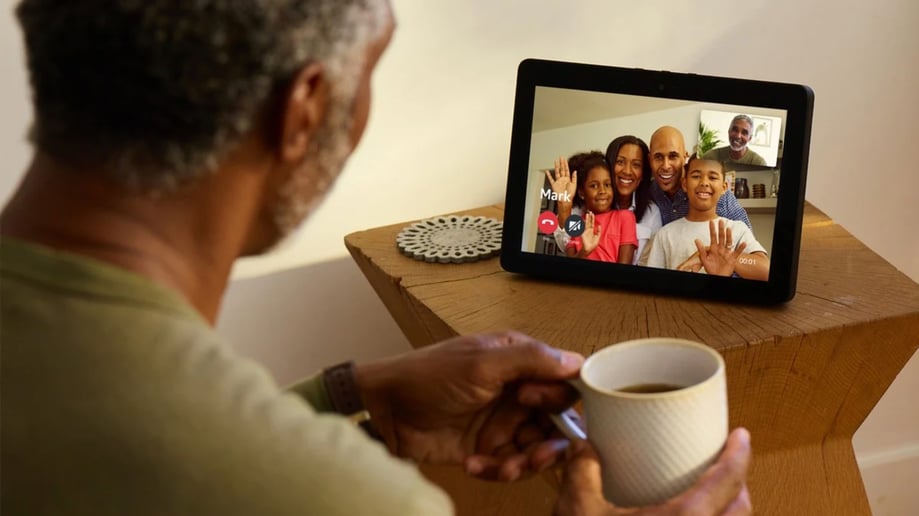 The last few weeks have taken all of us for quite a wild ride. America has been through other pandemics, terrorist attacks, and recent wars, but nothing has completely shifted our way of life like COVID-19 in recent history. The worldwide pandemic has brought our country to a near halt and put immense pressure on our nation's healthcare system, and our readiness for this situation.
The elderly in particular are severely at risk for the effects of COVID-19, which has caused quite a strain on senior living communities nationwide. Restricting building access to only necessary medical personnel and its employees has resulted in increased isolation for a population that already struggles with loneliness.
In the last couple of weeks during this crisis, we at Allbridge, like many other technology vendors to senior living, have been flooded with requests on how to best utilize our video distribution systems to help communicate with residents and deliver entertainment beyond normal television programming. Thankfully, many of our clients purchased systems equipped with community channels and open insertion channels.
This crisis has shown that the technology that keeps residents connected to family, the community itself, and entertainment options is not a nice-to-have, it is a must-have. These resident connectivity solutions are a premium service for a population now isolated from the rest of the world. Solutions such as television systems and building-wide managed Wi-Fi can't be overlooked, as they deliver much needed entertainment and connectivity for residents.
Fortunately, heroes are always ready to step up to the plate in times of crisis, and senior living employees have been doing just that in recent weeks. Reading stories and articles about caregivers and staff going above and beyond has been heartwarming. Technology is being creatively utilized, and vendors are delivering free features and offering free trials.
So, how can you utilize the technology that's currently in your building to help your residents? Here are a few ideas from around the country:
It's so important for seniors to be able to see their family and loved ones, even if it's only virtually. Video calls are being widely used around the country, and are one of the most popular forms of technology to keep residents connected, and minimizing loneliness and isolation. Organizations like Health Management, Edgewood Healthcare and Eventide have been connecting residents via Skype, Facetime, and Zoom – with many employees loaning their own personal devices so residents could have access to the technology.
Some communities are fortunate enough to be ahead of the curve and have technology already in place for resident connectivity. At Spring Arbor Senior Living communities, they are utilizing K4 Connect's app to connect families and residents through its video calling feature. Additionally, they have been using Nintendo Wii's to offer virtual activities like bowling and sing-a-long programs to keep residents active and busy.
Residents at a community in Conway, New Hampshire have been able to enjoy games together, watch old television shows, and sing karaoke through their IN2L service, which utilizes touch screen televisions and tablets to deliver engagement content to seniors. The staff love this solution because it "provides an opportunity for residents to have conversations with each other about common interests and participate in new activities."
One positive side to these difficult times has been that it has given us an opportunity to see bravery, charity, and ingenuity step into action and onto the prime stage. From the Asbury Foundation raising money to purchase iPads for all of their communities to a South Dakota Dairy Queen raising funds for tablets for a local community, it's been inspiring to see people in communities coming together to help. Ingenuity at its best showed up in San Diego when residents at Merrill Gardens held balcony workouts led by an instructor standing in the parking lot below.
In light of all the acts of kindness, bravery, and love, we at Allbridge would like to thank all of our senior living friends for the efforts they have put forward to protect and care for our nation's elderly during these times. When difficult times come along, heroes step forward, and that's exactly what they've done.