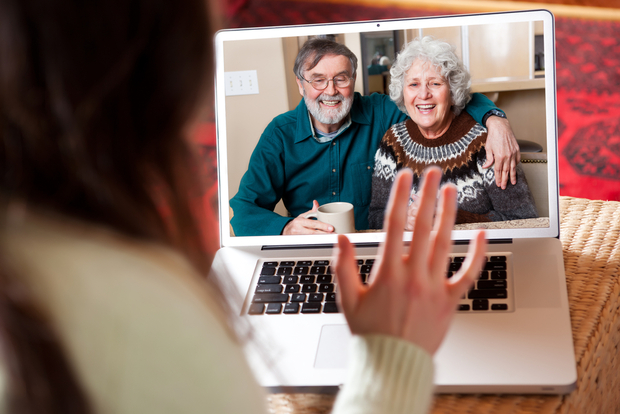 One of the most impacted during the COVID-19 crisis is the Healthcare industry. As the effects spread in the U.S., hospitals nationwide are becoming overwhelmed, with shortages of space, necessary equipment, and supplies. Senior Living communities, on the other hand, are doing as much as possible to limit interaction with the public, as their residents are some of the most vulnerable to the life-threatening virus.
Many hospitals and senior living communities across the nation are modifying their visitation rules in an effort to protect patients and residents. The CEO of Brookdale Senior Living, Cindy Baier, released a statement detailing their decision to tighten current policies and protocols:
"At this time, we are restricting all visitors and non-essential healthcare personnel to our communities."
Baier notes there are exceptions for certain compassionate care situations, such as the end of life. Even in special circumstances, visitors will be screened prior to entry, and their access to the facility may be limited.
As the industry adjusts to what many are calling "the new normal," many are utilizing technology to stay connected to others in a variety of ways.
Nurses and staff at MetroHealth in Cleveland, Ohio have been helping hundreds of patients and family members stay connected through FaceTime, Skype, texts, phone calls, and more, including remotely walking family members through the steps to use a video messenger to see their loved ones on video chat.
"We're really focusing on 'how do we maximize our technology,' because it is so important to be able to set eyes on your family members," said Seona Goerndt, Director of Patient Experience at MetroHealth.
At The University of Texas Health Science Center at Houston (UTHealth) Consortium on Aging, Executive Director Carmel B. Dyer, MD, and Administrative Director, James Booker, PhD have noted that "loneliness can lead to depression, suppressing the immune system and compromising health in high-risk patients, and especially older adults," and have suggested a few ways that older adults can feel less isolated during a time when social distancing is necessary, such as:
Use technology to stay connected to loved ones with FaceTime, Facebook Messenger, or Skype
Try things like a virtual breakfast, lunch, or dinner with family or friends
Attend virtual religious services online or by watching on TV
Hold religious meetings, book clubs, or other social gatherings on video conference
Attend a virtual exercise class, like the free 15-minute at-home workout from The National Institute on Aging
Virtually access your local library
The Hearthstone and Willow Brook Assisted Living, two senior medical facilities affiliated with York General, have provided devices to residents in order to help keep them connected.
"I've been doing FaceTime or phone calls," said Hearthstone resident Janis Schmieding. She has experience with FaceTime, having used it in the past to keep up with her family– particularly her grandchildren.
Schmieding said she primarily uses her smart phone, but many seniors don't have the know-how – or access at all – to mobile devices like smart phones. In the midst of the coronavirus cutoff, York General has several iPads on the way for residents to use.
Additionally, the community must be equipped with a reliable and secure Wi-Fi network. Full coverage Wi-Fi connectivity enables the use of these technologies to improve resident interaction. With a strong network in place, you can give members of your community a robust Wi-Fi experience—so your residents can enjoy simple, secure, and convenient wireless access.
According to the American Psychological Association, the decrease in meaningful activities and social engagement associated with a period of social distancing, quarantine, or isolation can lead to anxiety, depression, and frustration. Staying virtually connected with others is one of the best methods to manage these difficult conditions. Taking the initiative to keep patients and residents connected is just one of many ways Healthcare workers are going above and beyond during this unprecedented time, and for that, we are sincerely grateful.