The modern traveler always expects to stay connected during their trips, and this is especially true when it comes to hotel and resort properties. For hoteliers, this means that having reliable and efficient connectivity solutions is imperative for success. From high-speed internet access to in-room entertainment, the quality of a hotel's connectivity can make or break the guest experience. This is where companies like Allbridge come in, providing innovative solutions that enhance the guest experience and improve hotel operations.
Enhancing the Guest Experience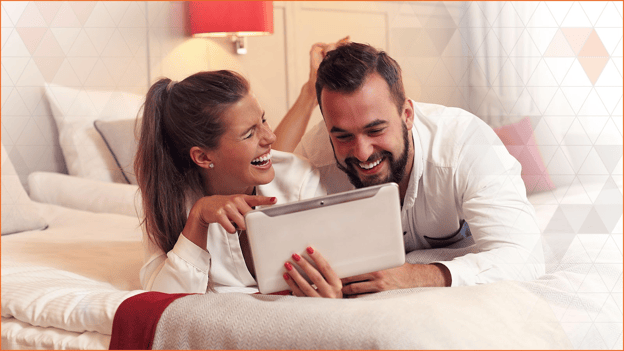 In today's world, guests expect seamless connectivity from the moment they step into a hotel. This means high-speed internet access, a reliable Wi-Fi network, and easy-to-use streaming and entertainment options. Choosing the right connectivity provider can make all the difference in creating a memorable guest experience. Companies like Allbridge provide solutions that can seamlessly integrate with hotel systems, offering guests a more personalized and efficient stay.
Streamlining Hotel Operations
Smooth operations are the backbone of any successful hotel, and this includes having reliable internet and entertainment solutions in place. Connectivity solutions can streamline systems such as billing, point-of-sale transactions, and staff communication, enhancing hotel operations and making it easier for staff to interact with guests. Allbridge offers solutions such as secure network management, seamless TV programming, and intelligent room control systems, all designed to improve hotel operations and guest experience.
Staying Up to Date with Technology Advances
Technology advances rapidly, and guests expect hotels to keep up with the latest trends. By providing the latest in connectivity solutions, hotels can keep up with guest demands while also enhancing their overall brand image. Allbridge offers solutions such as voice-activated controls, smart room automation, and immersive entertainment experiences, all designed to set hotel properties apart and keep guests coming back.
Providing Flexibility
Each guest is unique, and their needs can vary widely. This is where the flexibility of connectivity solutions comes into play. Allbridge offers a variety of solutions that can be customized to meet every guest's unique needs, whether it's streaming media, gaming, or high-speed internet access. By providing flexibility, hotels can cater to a wider audience, enhancing their reputation and increasing guest satisfaction.
Future-Proofing Hotel and Resort Properties
Finally, it's essential for hoteliers to think about future-proofing their properties. As technology continues to advance and guest expectations evolve, it's vital to have the right infrastructure in place. Allbridge provides future-proof solutions such as cloud-based management systems, intelligent network routing, and cyber-security measures, all designed to keep hotels ahead of the curve.
In today's hyper-connected world, traveler expectations are high, and hotels must keep up with the latest technology to stay competitive. Allbridge provides innovative solutions that can enhance the guest experience, streamline hotel operations, and provide flexibility and customization, all while future-proofing hotel properties. By choosing the right connectivity provider, hoteliers can create a memorable guest experience while also improving their bottom line. It's all about staying connected, and Allbridge has the solutions to make it happen.
Contact us today to learn more!