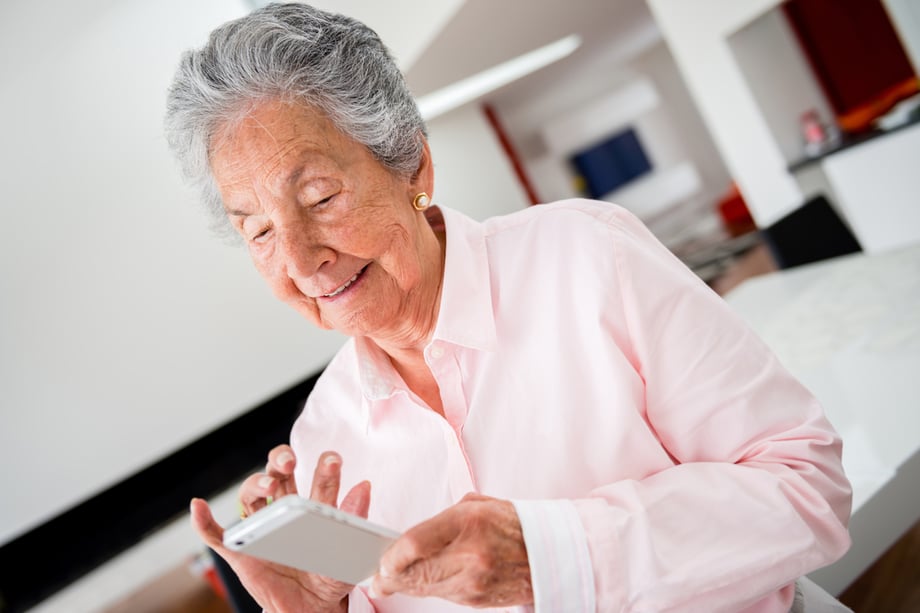 If you've ever searched for a managed Wi-Fi, video, or voice provider for a senior living community, you're probably aware that there are many options available to provide these services to residents and staff. Considering that these systems are a significant investment for your property, it's in your best interest to do your due diligence and research the available solutions, as well as find a provider that can customize and support a solution to meet the unique needs of your community and residents, now and in the future.
It used to be very common to deploy multiple independent networks to deliver high-speed Internet access, video, and voice throughout a property. Though these disparate networks would do the job, they were often complicated to manage and became increasingly expensive in an age when cable rates continued to rise. To make matters worse, when property managers had a problem and weren't sure what caused it, they'd have to call three different vendors to troubleshoot the issue.
Managing technology systems is becoming increasingly complicated as a result, with many businesses migrating towards a converged network—the unified delivery of data, video, and voice services within a single network. By using a converged network provider, properties only need to manage one network, and can do so with a single vendor, from the initial design to installation and support. Additionally, there can be significant cost savings when bundling your solutions, as well as improved overall system performance.
As you look for a partner to deliver these services, either independently or as a converged network solution, it is vital to ensure that the provider has extensive implementation and support experience across all three technologies.
It's also critical to consider whether a solution is scalable, how flexible the vendor is, and the extent of their service capabilities. Some providers offer a single solution to a range of different properties with a one-size-fits-all approach. However, the best solutions are flexible enough to change and grow with your needs and wants, so your network can keep pace as technology evolves and the needs of your residents change.
Beyond that, it's also crucial to research the level of service a vendor might offer. If your network gets knocked offline and you can't figure out how to bring it back, will there be anyone to turn to for help?
All too often, senior living communities looking to address their resident technology needs believe that the lowest price is the most important aspect of any deal. However, shopping based on price can be unpredictable when you're dealing with the actual implementation and support of your solution. Although most technology partners understand strict financial constraints, the best ones always find a way to look at the solution over the long term, identifying areas of savings throughout the relationship lifecycle.
As you start looking for a vendor to solve your data, video, and voice needs, here are some questions to consider:

Are all of my technology needs being met without compromising our goals and vision? The goal of your senior living property should be delighting your residents and your employees at the same time. It is therefore critical to ensure that any data, video, and voice solution you choose helps you achieve your goals and realize your vision.

Can I rely on my partner for 24x7x365 in-house support? If you don't have enough in-house resources to administer a system, that's perfectly okay. When you partner with the right provider, you won't have to take care of any of that—it'll all be handled remotely.

How flexible is the technology partner? Can they keep up with changes or new demands as our property scales? The last thing you want to do is make a major technology investment only to find out a couple of years later that you need to repeat the process all over again. Look for a provider that offers scalable solutions that can grow alongside your business.
You can transform the resident experience at your senior living community and make your property more competitive with modern data, video, and voice. From the outset, implementing new technologies can seem like an overwhelming project. When you partner with the right provider, you get the peace of mind that comes with knowing a team of experts can install your network quickly and efficiently, with minimal downtime that impacts your residents and staff.
Beyond that, leading providers can also help you identify areas for growth and keep your community up to date with industry trends and access to new technologies. By partnering with the perfect vendor, you ensure you won't have to tackle the transition on your own.